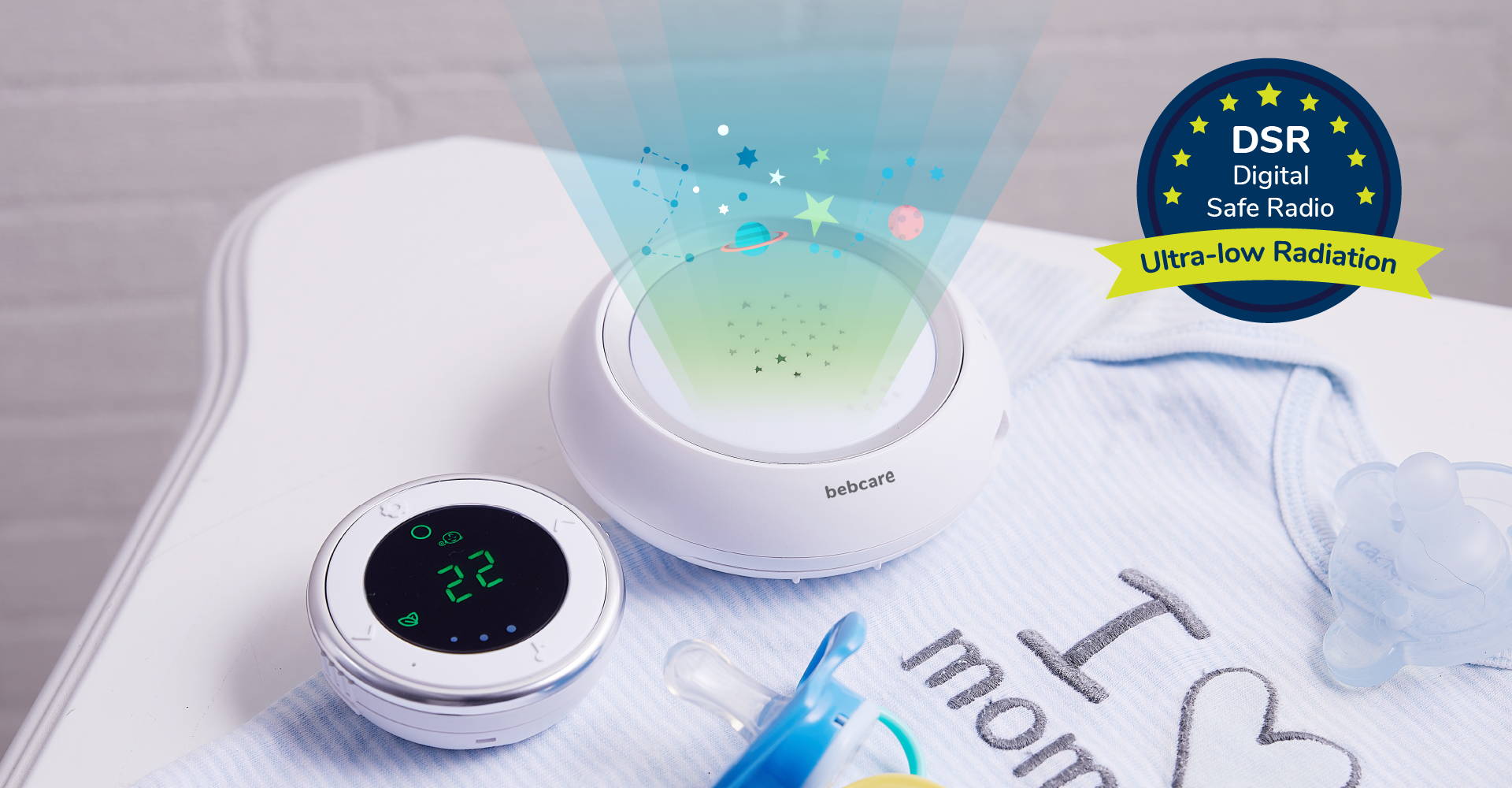 The Bebcare Hear is an ultra-low emission audio monitor for your baby. The Hear includes a unit each for parent and baby, and transmits crystal clear audio up to a distance of 2,000 feet, so you know your child is safe as you attend to chores at the other end of the house.
An optional sensor lets you monitor your child's breathing at night, with a starry night light and lullabies to put your baby to sleep. The white noise silencer makes sure you're not kept up by background sounds and rustling through the night. The Bebcare Hear features rechargeable batteries that provide up to 70 hours of standby time on a single charge. A star performer with clear reception and all the essentials to let you know the baby is alright.
With the Bebcare Hear, simple is beautiful.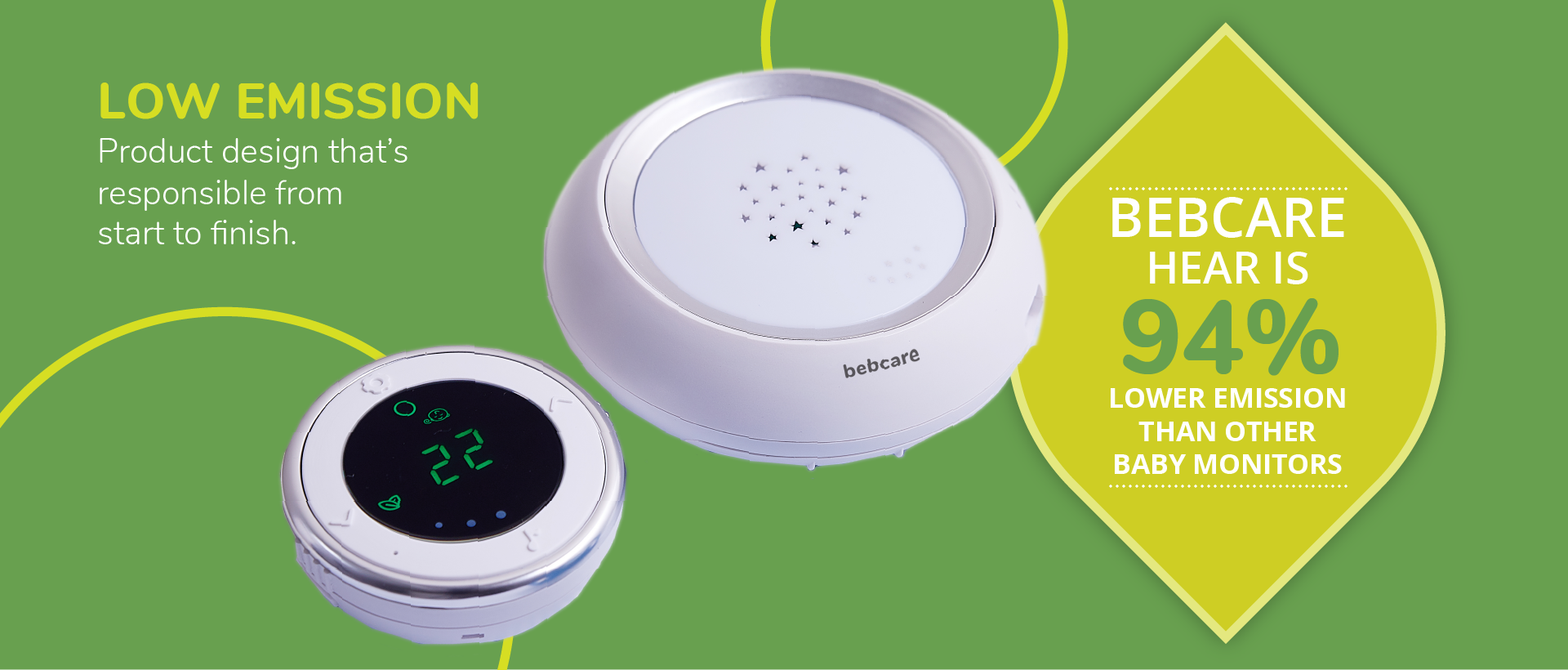 Design that's Responsible from Start to Finish
Bebcare baby monitors are designed to give you the best of both worlds — the convenience of a digital monitor with 94% less emissions. Our patented radio technology reduces wireless transmission to 0 under idle circumstances, and only activates when your baby is crying. This means extra supervision and peace of mind, without the hidden costs to your health.
---
Bebcare Hear Specifications