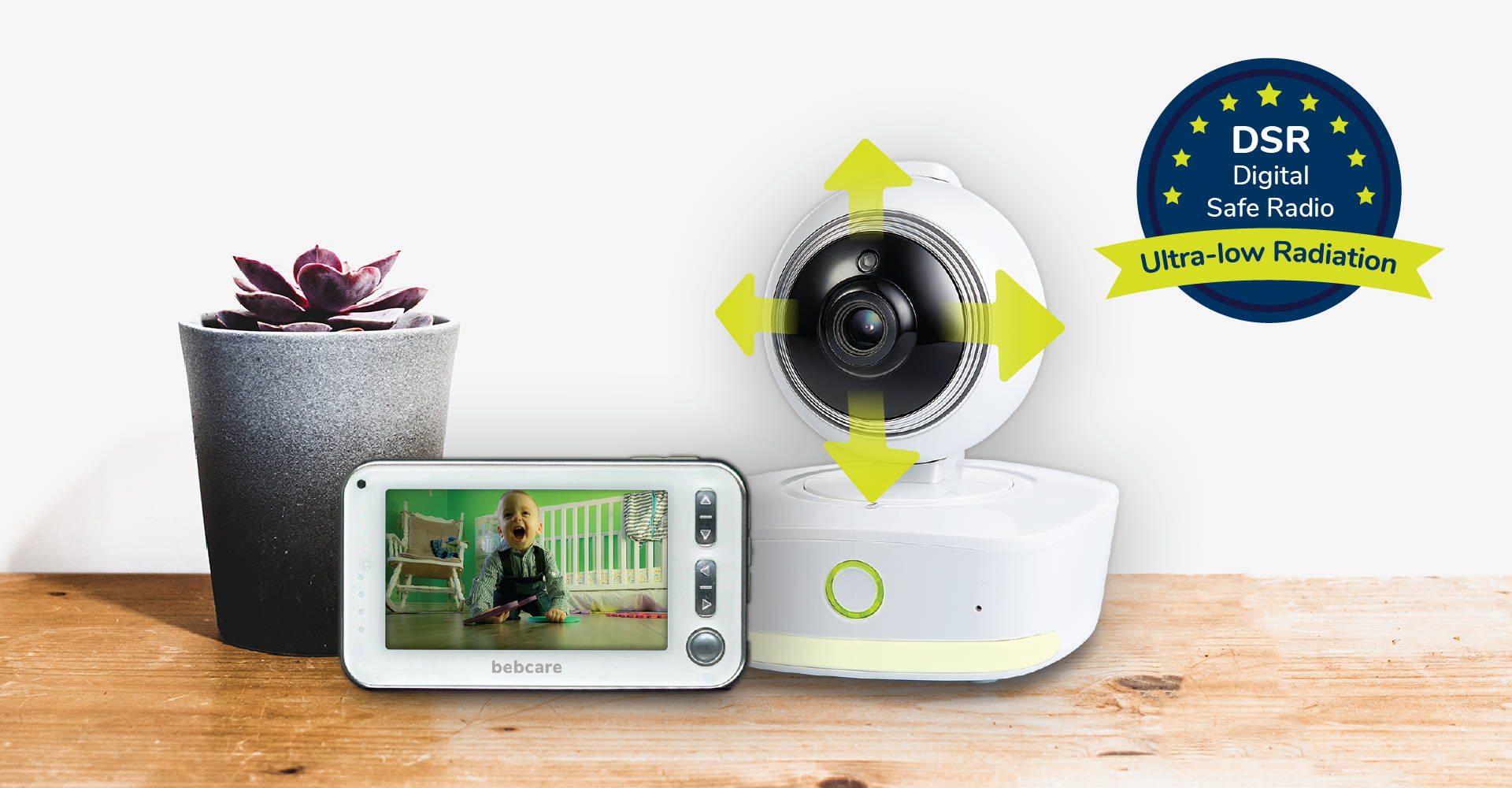 Great low EMF monitor
I've loved this monitor for our baby girl. We did not get the breathing mat sensor. I wanted to find a low EMF monitor without sacrificing quality and this is just that! I will say - there's a green light on the circle part of the monitor itself that was honestly kind of bright in her room in the dark and I didn't realize you could turn that light off!!!!! I just had to play around with the settings. Now that we figured that out - I LOVE it!! We used a command shelf to mount the monitor right next to our curtains so that the cord wouldn't show. The picture is pretty clear - does the job for us. Love that you can buy additional cameras to add to the same unit for future kids.
Good
I like the ease of use of this baby camera. The system comes with the baby SIDS sensor mat, so that gives me a peace of mind as a first-time parent.
Happy parenting.
5 stars! Amazing support from Olivia
Mom of twins here.
We purchased this Bebcare Motion two years ago when we welcomed our amazing twin boys to the family. The monitor worked perfectly this whole time and we're incredibly pleased with this product.
Like all good things, my husband accidentally yanked the parent screen and broke the USB port on it. So this means the unit doesn't charge anymore.
I was freaking out because the whole family was about to fly to Hawaii for a one-week vacation. We need a baby monitor with us to keep an eye on the kids. I contacted support and Olivia responded to me within 30 minutes. After a little bit of back and forth, she arranged a brand new unit sent out to our hotel address in Hawaii. Thank god for her incredible help and attention to details.
Bebcare has the best customer support out there. Olivia is such an amazing person who offered help to us quickly.
Love it - great upgrade from Infant Optics
We absolutely love our new Bebcare Motion. It was really simple to install the camera, and within a few seconds, I was able to watch my baby.
Image quality is nice and the sound is very clear. I love that this is a low emissions option for our nursery.
Great baby camera
It works without wi-fi, so no chance of hacking.
The video and sound quality are superb. The night vision is incredibly clear and sharp.
I love that it's low emissions and has a very good battery life. I charge it only at night when I sleep.
The standard USB-C ports on this monitor is another big convenience factor. It's just standard charging.
Everything you need to get started
What's Included
1 x Bebcare Motion parent unit screen
1 x Bebare Motion camera
2 x USB-C power adapters
1 x Low EMF stickers
1 x Quick start guide
1 x Bebcare Mat baby sensor mat (choose this optional accessory above)
Bebcare Motion Specifications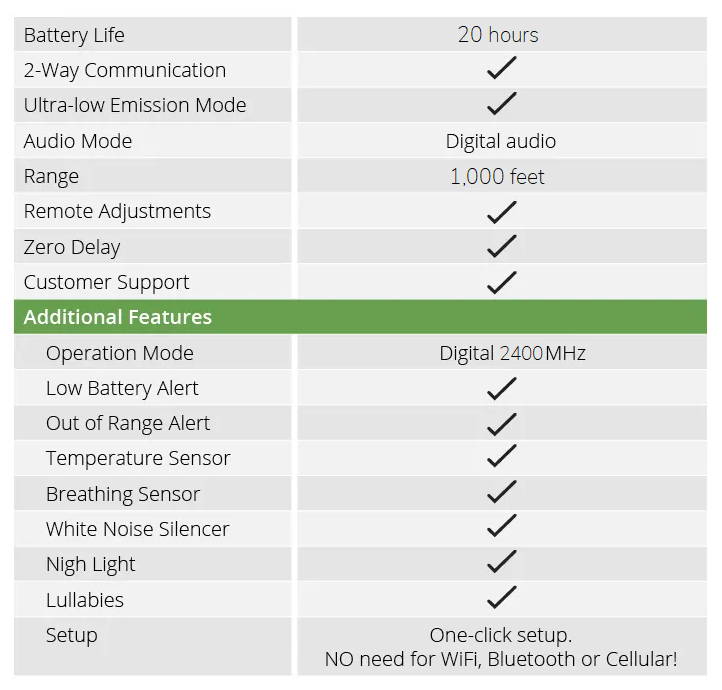 Bebcare Customer Testimonial
★★★★★

The battery life and wireless range of my Bebcare baby monitor is amazing! This baby monitor gives me comfort knowing my baby is safe.
★★★★★

I have gone through two other video monitors, but Bebcare Motion is still the best performing baby monitor. It's reliable, battery-life is great, video quality is excellent.
★★★★★

I love my Bebcare Hear and the smart breathing sensor mat. I can't live without my Bebcare baby monitor set!
★★★★★

No white noise! This one is a savior because I'm very sensitive to noise when it comes to sleeping
★★★★★

This was the best baby shower gift we received. The Bebcare Motion has tons of safety features.
Safety matters
94% LESS RADIATION EMISSIONS
Than your average baby monitor on the market. Safety is what matters.