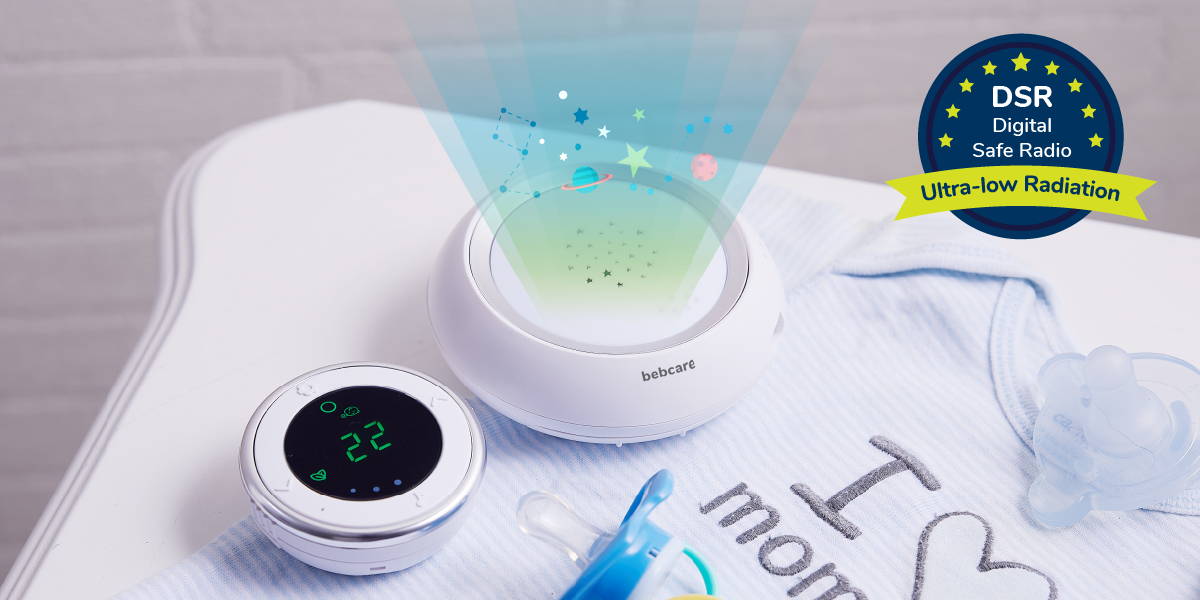 Great range
I love this low EMF baby monitor. The range is super long, so I have no issues hearing my child even if I'm outdoors in the backyard.
5-star all the way.
So much better than those amazon monitors. Way longer battery
The monitor is incredible easy to use. It turns on and just works. The music lullaby feature is super handy because it saves me headache sometimes from having to put the baby to sleep. The 2-way communication is also great.
The safest monitor I could find
Spent a ton of time talking to other moms to see which nursery products are the safest. For the choice of baby monitor, there was a unanimous vote for Bebcare. I picked this audio monitor because it's even lower EMF level compared to the video model. I just need to hear my baby when she cries.
I love my Bebcare!
I absolutely love my Bebcare Hear - super easy to get everything going in my nursery. I can hear my baby even if I'm outside of the house. The range is incredible.
Recommend this if you want a monitor with super long coverage!
Went through a couple baby monitors. Sticking with this Bebcare Hear
I've had my fair share of baby monitors over the years - thanks to having 4 kids in total. This Bebcare Hear is by far my favorite baby monitor. It's probably the most essential piece of kit in the nursery, because I use it multiple times a day.
First of all, the battery life is simply amazing. There isn't a monitor out there that comes even close to the 60-hour battery life on this monitor. It means I never have to worry about running out of juice in the middle of the day. I charge it once every other day at night when I sleep.
The monitor uses USB-C port, which is super convenient. I have so many phone chargers at home that sometimes I don't even know where to put them. I can charge the monitor using any phone chargers. The charging time is also super quick. It goes from low to fully charged within 2 hours or so.
Sound quality is great. I can hear my baby very clearly on PU end. The unit also comes with a handy 2-way talk feature, so I can communicate with my baby when he or she is in distress. This is a good feature because I can be occupied by other kids and don't have time to tend to the little one at that moment.
If you want one of the best baby monitors out there, look no further. I have so much experience with baby products that I think my decision is a pretty well informed one. I often do Amazon reviews and give other parents my opinions of products.
Everything you need to get started
What's Included
1 x Bebcare Hear audio parent unit
1 x Bebare Hear baby unit
2 x USB-C power adapters
1 x Kick-stand
1 x Neck string
1 x Low EMF stickers
1 x Bebcare Mat baby sensor mat (choose this optional accessory above)
Bebcare Hear Specifications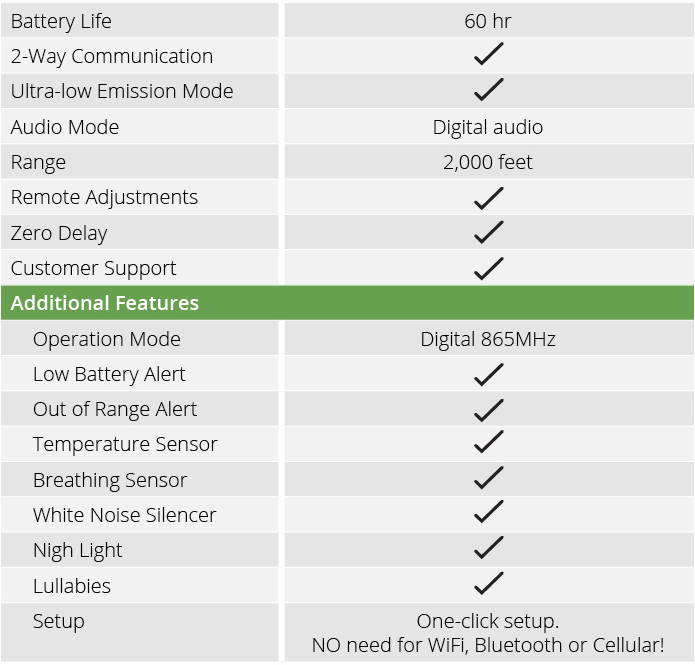 Bebcare Customer Testimonial
★★★★★

The battery life and wireless range of my Bebcare baby monitor is amazing! This baby monitor gives me comfort knowing my baby is safe.
★★★★★

I have gone through two other video monitors, but Bebcare Motion is still the best performing baby monitor. It's reliable, battery-life is great, video quality is excellent.
★★★★★

I love my Bebcare Hear and the smart breathing sensor mat. I can't live without my Bebcare baby monitor set!
★★★★★

No white noise! This one is a savior because I'm very sensitive to noise when it comes to sleeping
★★★★★

This was the best baby shower gift we received. The Bebcare Motion has tons of safety features.
Safety matters
94% LESS RADIATION EMISSIONS
Than your average baby monitor on the market. Safety is what matters.