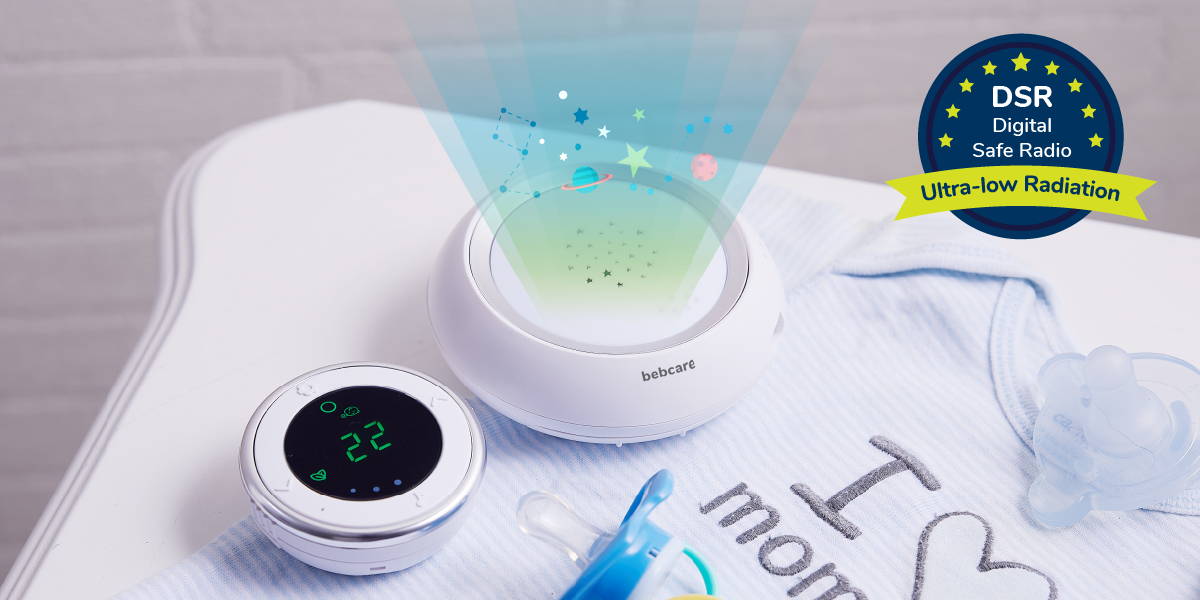 Our fav!❤️
Love this device so much. It totally gives us a peace of mind with our baby. The range is way way better than other monitors out there, and the super low EMF design is a big safety improvement for our son.
I would recommend Bebcare a hundred times to my friends and family because it's the safest option out on the market.
5-star audio monitor
Amazing range and battery life on this little device. I use it everyday and never had any issues with it. The customer service team was great and offered me a USB extension cable when I wanted a longer one, because I wanted to place the BU closer to the baby.
Long range!
Works at every corner of my house. I can hear and talk to my baby via the baby monitor. Incredibly easy to use because there's no app needed. Very satisfied customer here
With my second baby, I realized how important it is to have a solid monitor with good battery life
Long and behold, a baby monitor with a battery life that's actually good enough for human parents, not for ants! Based on my past year's experience with this Hear monitor, I get around 3 days worth of air time with the PU before it beeps me. For the BU, I get around a full day of use. This battery life makes it a greatttt travel companion. It's small, it's light, and runs forever. Oh, the monitor also uses USB-C for charging, so I can use my iPhone 15 charger directly.
Wonderful baby monitor all around!
Lovely gift
Received this audio monitor at my baby shower. I have no complaints about its design. The only thing is the power charger. The cord is a bit on the shorter side. Wish it's longer.
Everything you need to get started
What's Included
1 x Bebcare Hear audio parent unit
1 x Bebare Hear baby unit
2 x USB-C power adapters
1 x Kick-stand
1 x Neck string
1 x Low EMF stickers
1 x Bebcare Mat baby sensor mat (choose this optional accessory above)
Bebcare Hear Specifications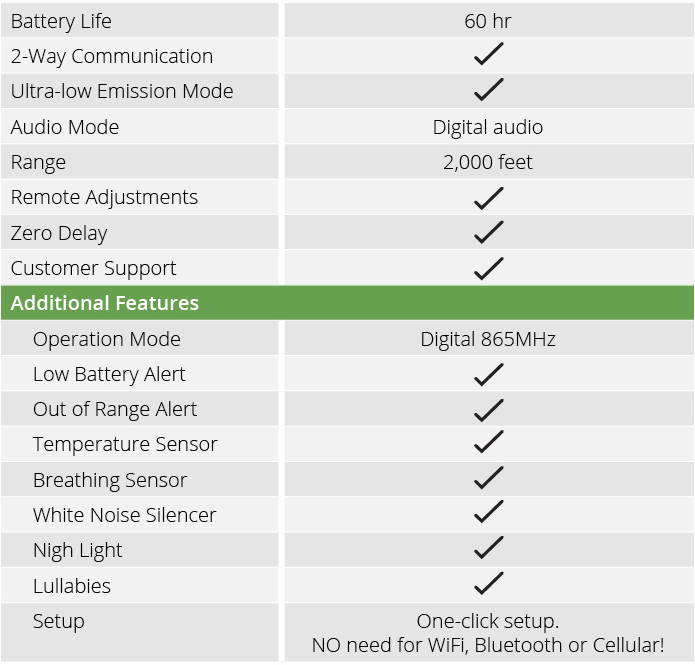 Bebcare Customer Testimonial
★★★★★

The battery life and wireless range of my Bebcare baby monitor is amazing! This baby monitor gives me comfort knowing my baby is safe.
★★★★★

I have gone through two other video monitors, but Bebcare Motion is still the best performing baby monitor. It's reliable, battery-life is great, video quality is excellent.
★★★★★

I love my Bebcare Hear and the smart breathing sensor mat. I can't live without my Bebcare baby monitor set!
★★★★★

No white noise! This one is a savior because I'm very sensitive to noise when it comes to sleeping
★★★★★

This was the best baby shower gift we received. The Bebcare Motion has tons of safety features.
Safety matters
94% LESS RADIATION EMISSIONS
Than your average baby monitor on the market. Safety is what matters.