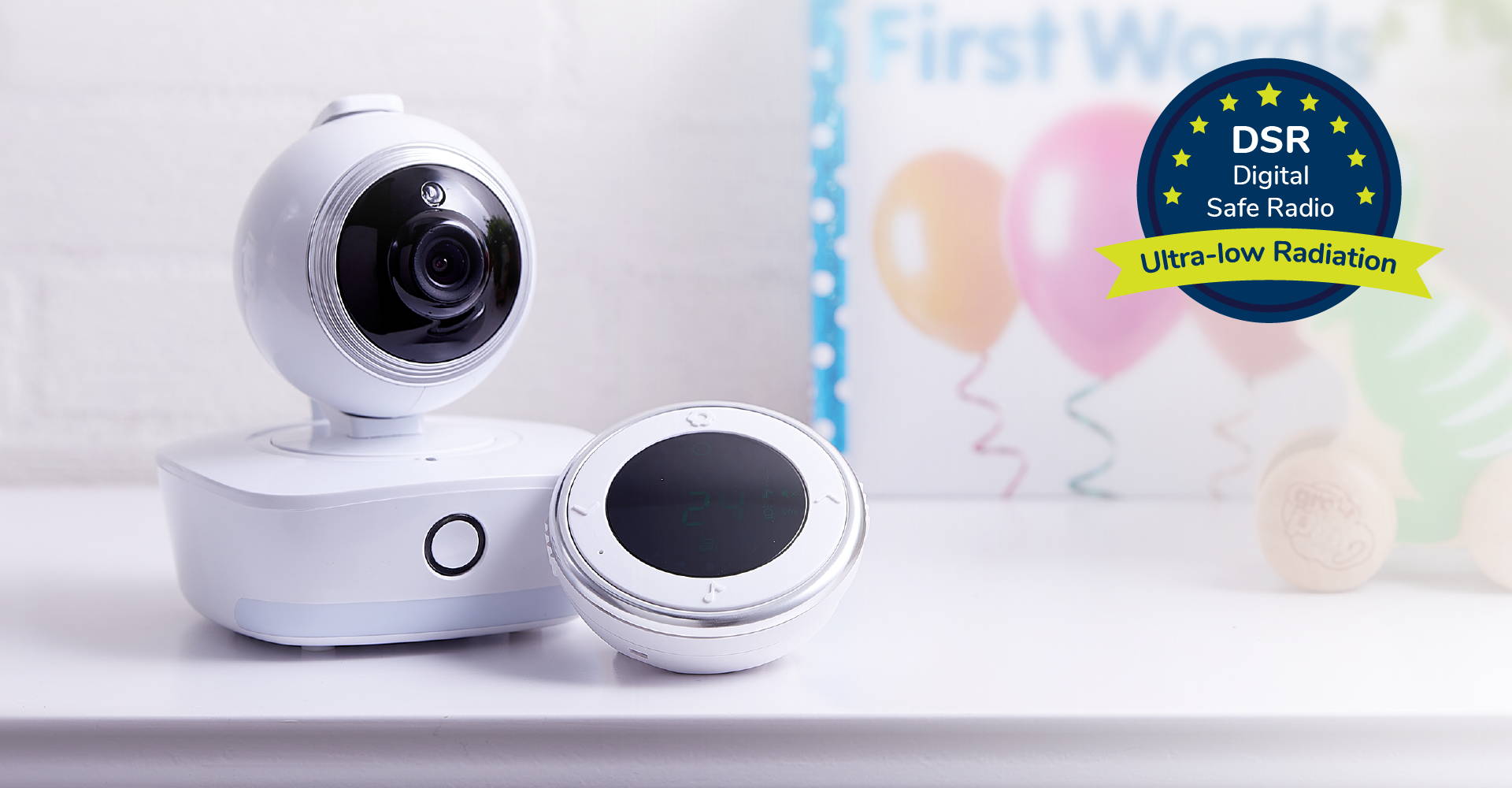 Works
This baby cam screams good video to my phone and my wife's phone. Amazing video quality that's silky smooth.
5-star baby monitor. Way better image quality than the Owlet camera
I love my Bebcare IQ. It's low emissions by design and offers a ton more features than the Owlet sock. The app works on multiple phones with a easy sharing function with my wife.
I absolutely love the idea that I can monitor my two babies from anywhere, even if I'm at the office or on a business trip. The IQ monitor works wonderfully well.
Brilliant, safer, sustainable baby monitor
My husband and I have had this Bebcare IQ smart monitor for a couple of months. It served its purpose and works very well as a connected camera for our newborn.
Wireless radiation is bad for the environment because it consumes more energy and contributes to global warming. By using a low emissions baby monitor like this Bebcare one, I am not only keeping my baby safe, but also saving energy and reducing my carbon footprint. I also like that the packaging also made with eco-friendly materials and come in recyclable format.
Overall, I'm very pleased with my purchase. The IQ is a great monitor that works well in any nursery.
Money saver because no subscription needed
This device is great because I really didn't want to pay a monthly subscription fee to use the monitor. The Bebcare app never asked me to pay anything and stays free-to-use forever. I think that's great!
Easy to use, pairs with all of our networks, love the hybrid mode
The picture quality is amazing and is super easy to understand its various features. The monitor is like a hybrid so it works on phone and on the little audio parent unit.
Bebcare app works across our devices and even if I'm not at home. It connects to the camera video within 1 second and shows a clear image of my baby girl.
Not complaints at all because it works so well, 5 stars all around for me.
Everything you need to get started
What's Included
1 x Bebcare iQ audio parent unit
1 x Bebare iQ HD baby camera
2 x USB-C power adapters
1 x Kick-stand
1 x Neck string
1 x Low EMF stickers
1 x Bebcare Mat baby sensor mat (choose this optional accessory above)
Bebcare iQ Specifications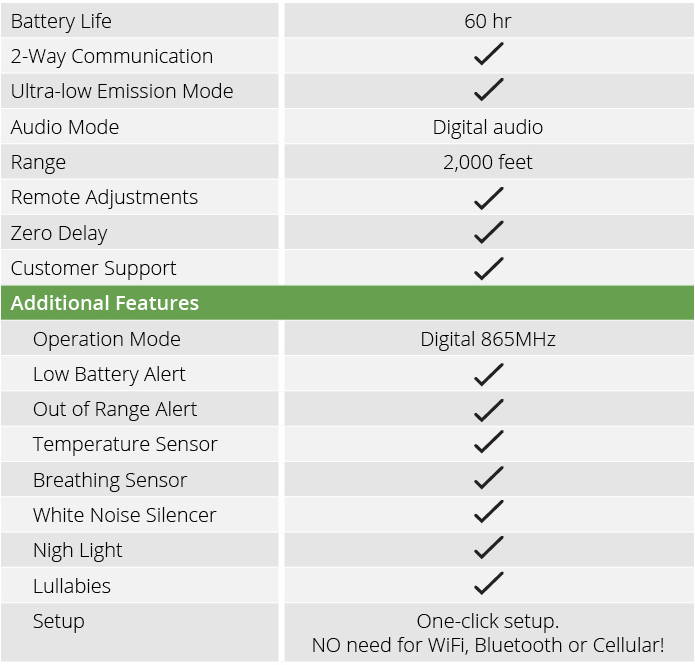 Bebcare Customer Testimonial
★★★★★

The battery life and wireless range of my Bebcare baby monitor is amazing! This baby monitor gives me comfort knowing my baby is safe.
★★★★★

I have gone through two other video monitors, but Bebcare Motion is still the best performing baby monitor. It's reliable, battery-life is great, video quality is excellent.
★★★★★

I love my Bebcare Hear and the smart breathing sensor mat. I can't live without my Bebcare baby monitor set!
★★★★★

No white noise! This one is a savior because I'm very sensitive to noise when it comes to sleeping
★★★★★

This was the best baby shower gift we received. The Bebcare Motion has tons of safety features.
Safety matters
94% LESS RADIATION EMISSIONS
Than your average baby monitor on the market. Safety is what matters.