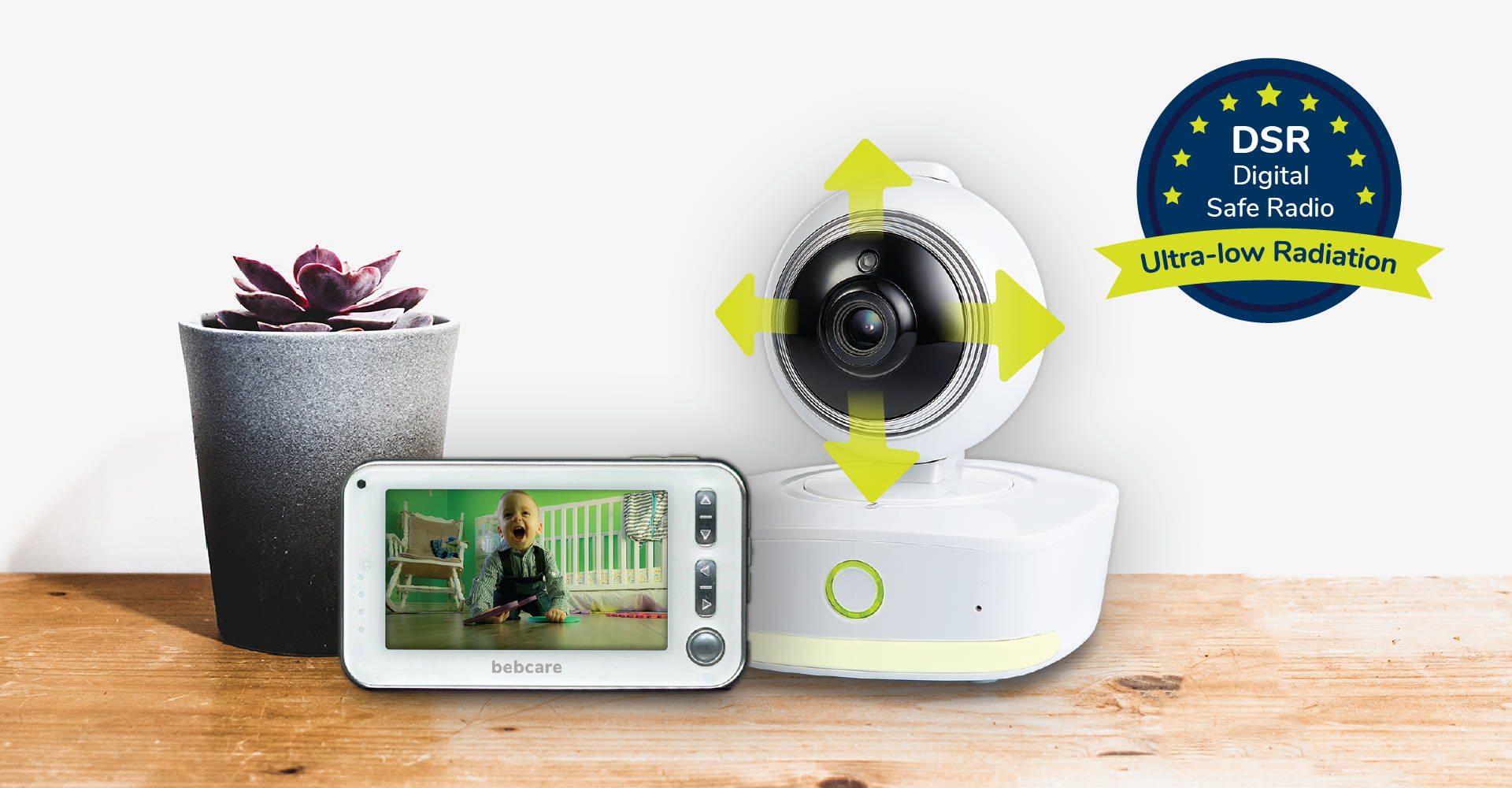 Grateful for this gift
Got this lovely baby camera as a baby shower gift. It's super easy to use and to understand its features. The best thing is the amazing customer service. A product expert offered an excellent tutorial over the phone to help me with the new camera. Highly recommend this Bebcare baby camera.
Don't want emissions to affect your baby? This monitor got your covered
First of all, I love this low emissions nursery concept. I am just surprised a lot of parents aren't aware of EMF emissions and how important it is to minimize it for the baby.
- It has super low emissions
- No wifi so no hacking
- Night vision is clear
- Product feels premium
We got this Bebcare monitor for our twins
My wife welcomed our twin boys in April this year and have been super excited to be a parent. The boys came home and we couldn't be happier. This Bebcare Motion monitor was recommended to us by our good friends because it's a super low emissions monitor. It also supports multiple cameras on a parent unit, which is a must-have feature for us.
The monitor is well designed and very easy to use. My wife didn't find it complicated at all, which says a lot since she's not a techie. The monitor was already paired so it works straight out of the box. It has a great image quality during day-time and also at night with its night vision mode. The white noise silencer works like wonders to keep noise pollution to a minimum level. I love that the parent unit has a split screen mode to show both cameras side-by-side.
Overall, this is an excellent product that offers an extra level of convenience and safety compared to other monitors. While it's not cheap, it's definitely a notch above the other typical Amazon monitors in terms of quality.
Amazing gift
Loving our new Bebcare smart camera! The image quality is stunning with great colours. The features are very easy to understand
Recommended to any parents looking for a safer baby monitor
Lowest EMF monitor after doing research
Lots of monitors claim to be low emissions, but the Bebcare one has the highest safety standards out of them. We were recommended this monitor brand from our family doctor, who spends a lot of time educating us about wireless radiation safety. Very happy with the product and the quality of the monitor. It's great
Everything you need to get started
What's Included
1 x Bebcare Motion parent unit screen
1 x Bebare Motion camera
2 x USB-C power adapters
1 x Low EMF stickers
1 x Quick start guide
1 x Bebcare Mat baby sensor mat (choose this optional accessory above)
---
Bebcare Motion Specifications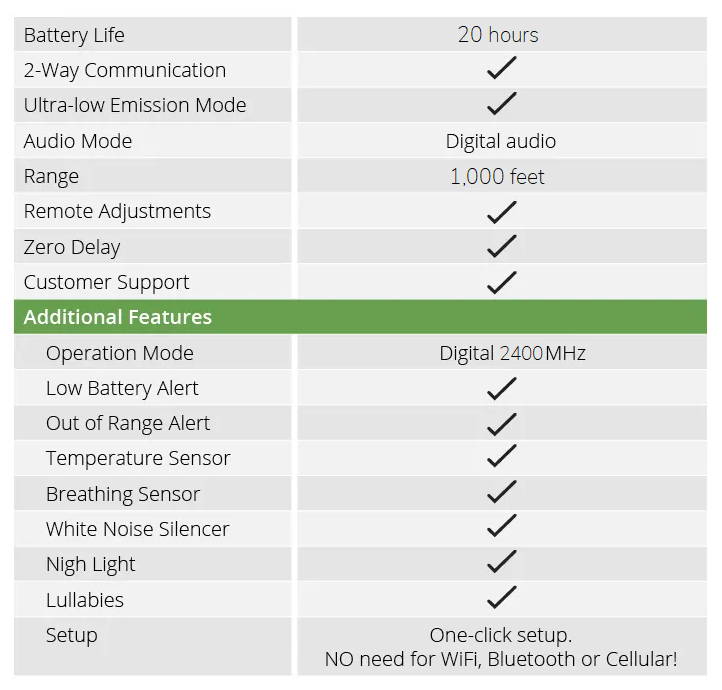 Bebcare Customer Testimonial
★★★★★

The battery life and wireless range of my Bebcare baby monitor is amazing! This baby monitor gives me comfort knowing my baby is safe.
★★★★★

I have gone through two other video monitors, but Bebcare Motion is still the best performing baby monitor. It's reliable, battery-life is great, video quality is excellent.
★★★★★

I love my Bebcare Hear and the smart breathing sensor mat. I can't live without my Bebcare baby monitor set!
★★★★★

No white noise! This one is a savior because I'm very sensitive to noise when it comes to sleeping
★★★★★

This was the best baby shower gift we received. The Bebcare Motion has tons of safety features.
Safety matters
94% LESS RADIATION EMISSIONS
Than your average baby monitor on the market. Safety is what matters.